EcoHeat S Is The World's Most Complete Portable Heater Fan
With many features, this brilliant product heats up fast to deliver economic heat, in the safest way possible.
Most compact heaters are slow to heat, not powerful enough and expensive to run. Not to mention they don't have the relevant safety features to make sure your home is protected should the product be knocked over. Thankfully, a heater is available that actually solves all these problems, and does a lot more. That product is EcoHeat S.
If you are struggling to heat up a room then this really is the product that is going to change your home for the better.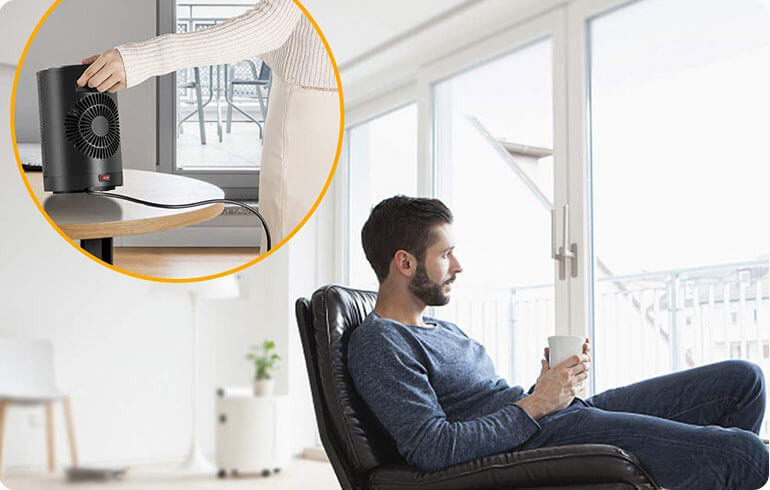 Some portable heaters are too big and heavy to be moving around all the time. They are also wasting the space they take up because they aren't as effective. EcoHeat S is great because it is compact in size. This means you can move it around the home, plug it in and heat only the area you are in.
If you are working from home, then it provides a blast of heat that will make work more comfortable. This will also make you more productive.
The embedded handle on the back makes it easy to carry between spaces.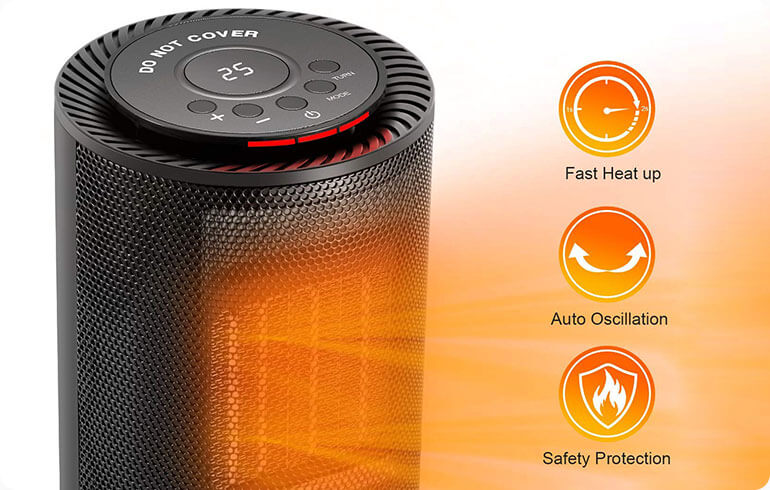 A lot of portable heaters are slow to work, meaning they waste a lot of energy before they start to heat a room. EcoHeat S heats up in just 2 seconds thanks to the advanced PTC ceramic heating element. No one wants to wait for a cold room to warm up, the faster the better.
When you come home to a cold house, you don't want to spend time waiting for your heating to kick in. With EcoHeat S, this is possible.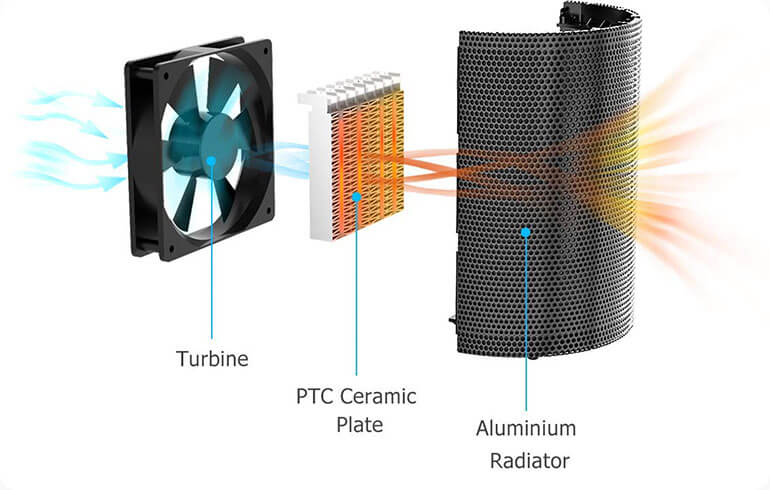 You Can Control The Temperature
Because a lot of portable heaters are cheaply made, they don't have a lot of useful features or settings. With EcoHeat S, you are getting quality that is made with the customer in mind.
One feature that is particularly useful is temperature control. The adjustable thermostat means you will always be comfortable. The LED digital screen makes amendments simple the + and - buttons allow you to set a target temperature of between 60.8F (16C) and 98.6F (37C).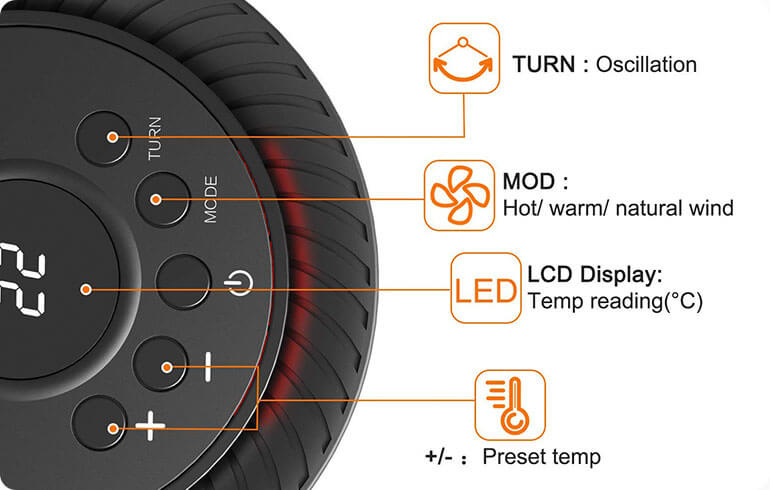 You will always be able to see what you set as your level of choice on the LED screen and once EcoHeat S has reached the designated temperature it will start to emit natural wind. If the temperature drops again, it will start to heat up the room once more.
If you haven't set it to the maximum temperature, you can increase it and EcoHeat S will work to reach the new setting.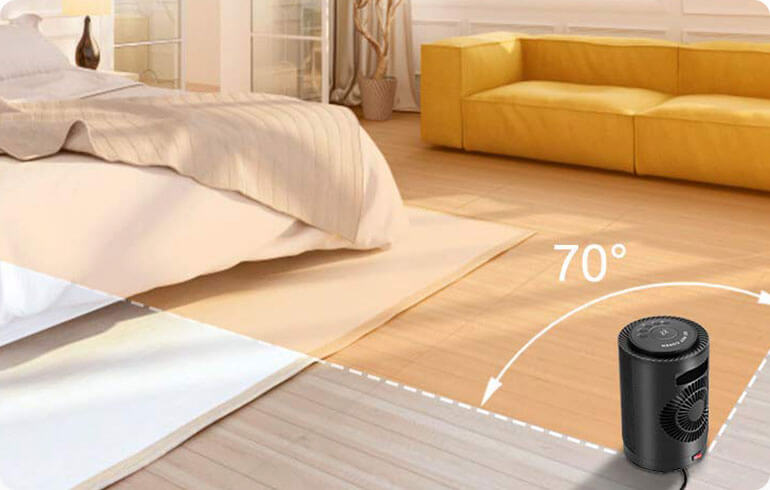 EcoHeat S Has Wide Angle Heating
One issue that many people have with portable heaters, is that they do not deliver heat to wide sections of a room. Thanks to its oscillation feature, EcoHeat S is able to emit heat at a 70-degree angle. Simply press the turn button to move hot air from side to side.
This is how this brilliant product is able to heat up a larger area than you would think when looking at its compact size.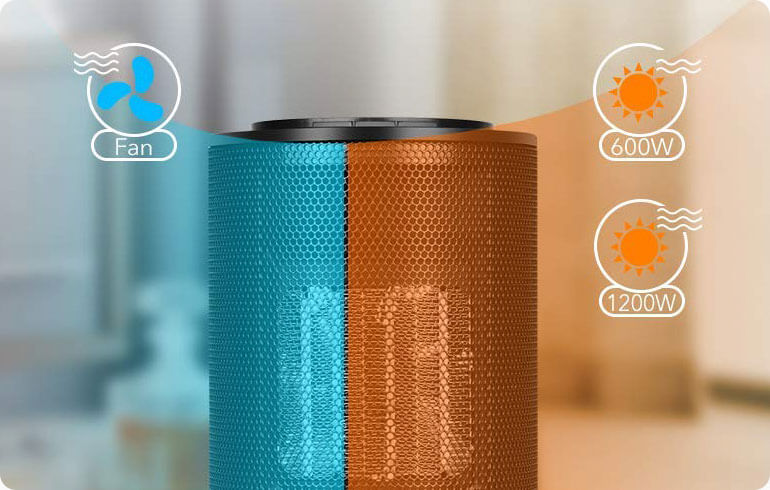 It Has 3 Modes
Most portable heaters are too basic to offer any useful features. EcoHeat S is an advanced product that comes with 3 different working modes. These include low heat (600W), High Heat (1,200W) and Fan Only (10W). In Fan Only made, the product pushes out natural air which helps to increase its circulation around the room.
This means you can not only control the temperature but how much electricity you are using.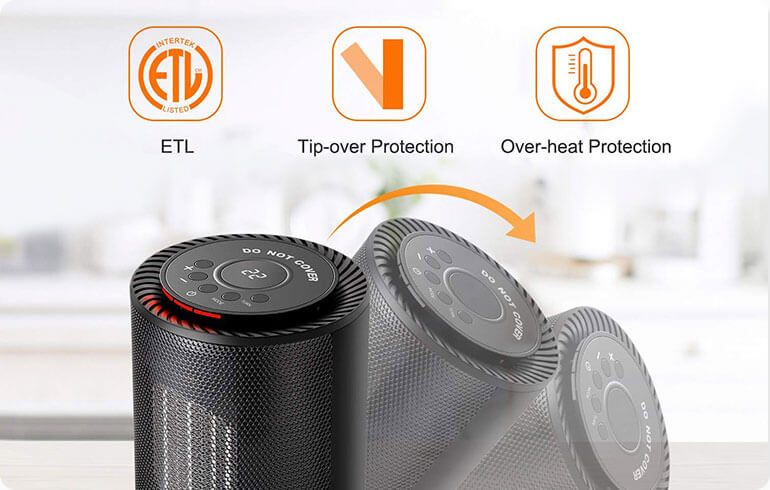 EcoHeat S Has Safety Features
When using any electrical product, especially one that produces heat, you want to make sure it is going to be safe to use. EcoHeat S is made from V-0 grade flame-resistant material and is ETL certified.
It has an auto-off safety feature that means it is protected against overheating as well as overcurrent. EcoHeat S also has tip over protection.
Because there are advanced safety measures in place, you can rest easy whilst it heats your room.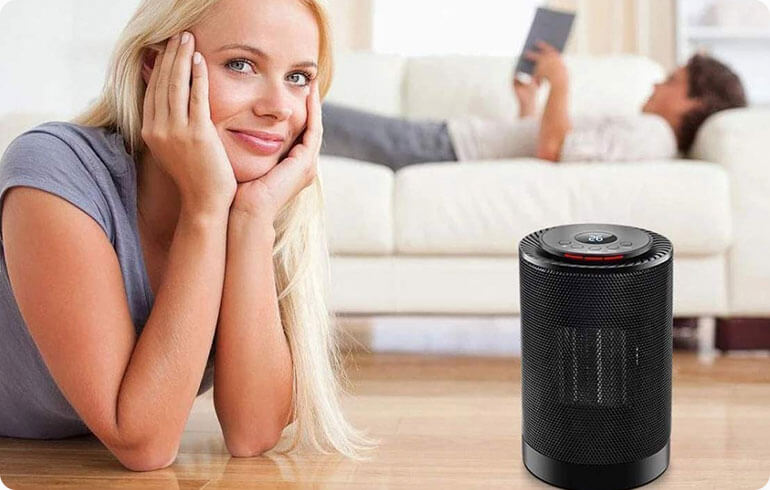 EcoHeat Looks Good In Any Room
Because of the slick black design, it is not intrusive but that isn't the only reason. EcoHeat S stands at just 8.5'' meaning it will not stick out in a room and can be stored in virtually any space once it has cooled down after use.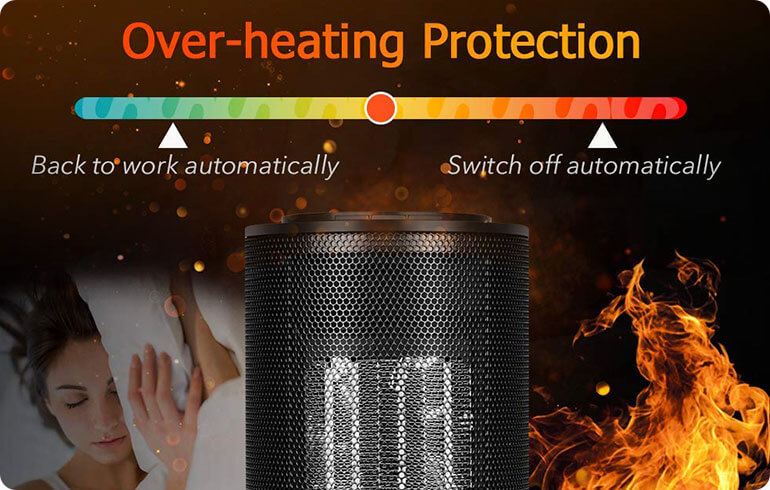 It Is Safer Than Most Portable Heaters
A lot of people worry about the safety of their portable heater, and rightly so. Any product that uses a naked flame or heating wire methods is certain to come with a level of risk. Because of the ceramic heaters used in EcoHeat S, it is already much safer than a lot of the competition.
Because it does not consume oxygen it is also kinder on your health which makes it a wise choice, particularly with homes where children or pets are present.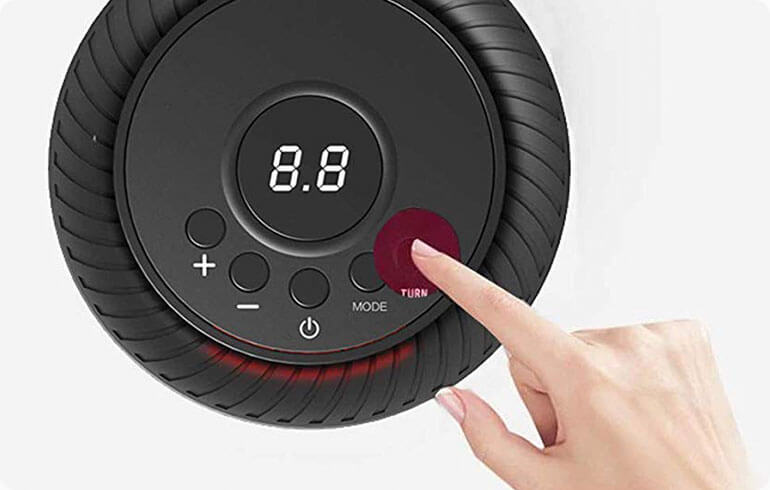 People are often worried about using a portable heater because of the potential increase in their bills. EcoHeat S actually has a low energy consumption thanks to the ceramic heating plate. It has been proven to be energy saving and is even more durable.
There is no flame, making it kinder on the environment, as well as your bills.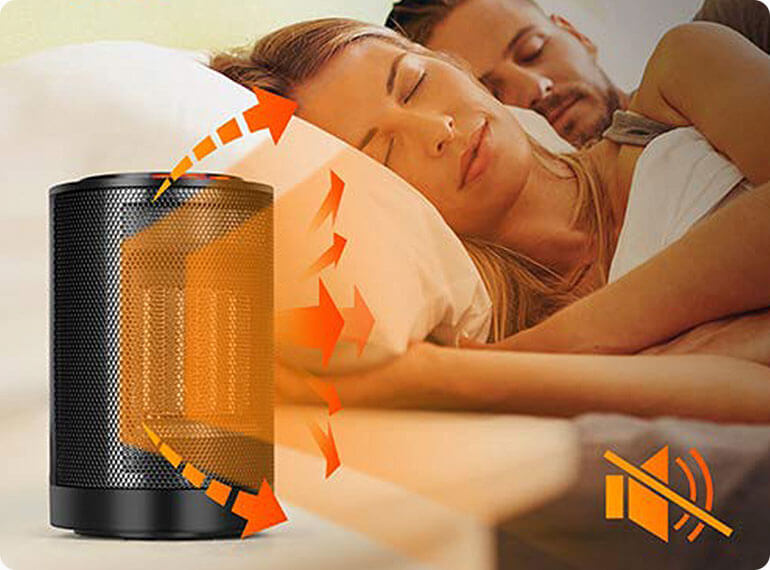 It Is Quiet
The last thing you want when you are trying to work or relax is a noisy heater in the background. You shouldn't have to choose between a quiet room, and warmth,
EcoHeat S is known for being extremely quiet compared to other products. Lower than 50db, it is not going to be intrusive.
EcoHeat S is an excellent product, and one of the leading brands that you can trust, time and again.
The EcoHeat S is available for a limited time only, with exclusive offers and free shipping. Ordering is quick and easy, so take advantage of the great price by ordering yours today.