With every feature you can think of in one product, it is a lighting system that will revolutionize your home.
A regular LED light has one function and can be inconvenient. You don't always want the same brightness in your home which is why the SmartLight is so in demand. It is making lives easier in thousands of homes and it is easy to see why.
If you are ready to take a step into the world of convenient lighting, then find out why the SmartLight is a perfect addition to your house.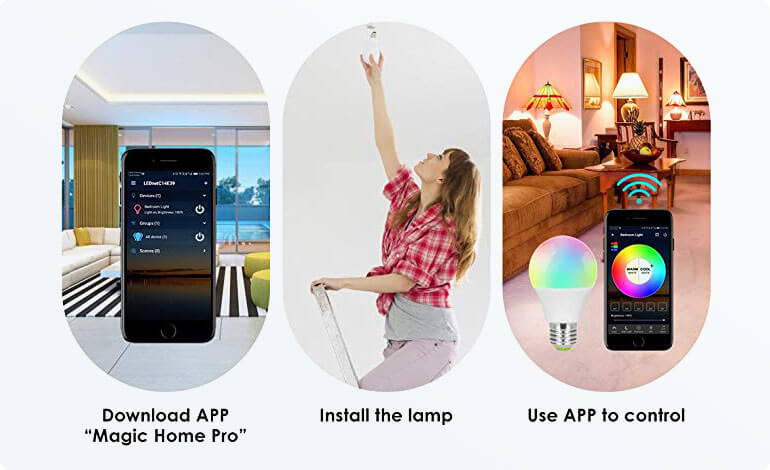 Introducing The Incredible SmartLight
If you've been searching for a light bulb that you can control by voice or with your phone, then The SmartLight is as good as it gets. Instead of walking around your home searching in the dark for a switch you can use the latest technology to brighten every room.
Installation is easy and your bulbs will be ready to go within minutes of unwrapping them.
With a lot of customizable settings and the convenience of being able to control it remotely, it really is an LED Light like no other.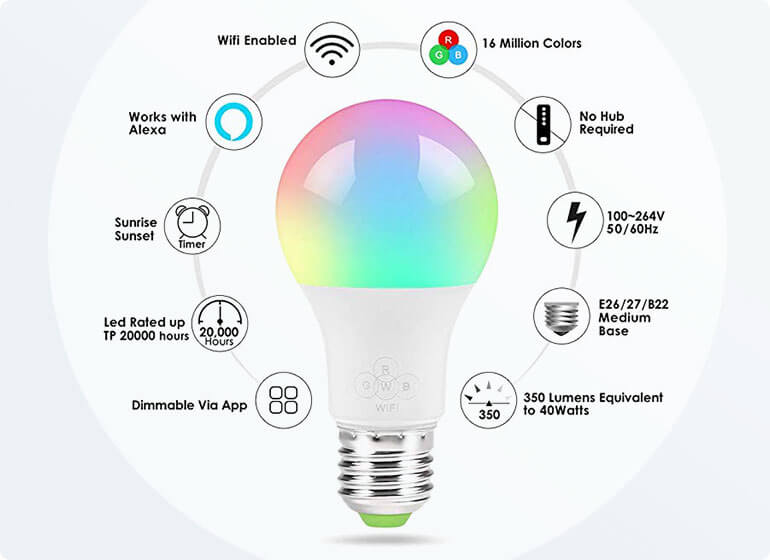 What Else Does The SmartLight Do?
A concern for many people is their effect on the environment. Most light bulbs are inefficient and use a lot of unnecessary electricity. The 8W 800lm bulb is around 80% more efficient and lasts longer than traditional bulbs. It lasts for approximately 20,000 hours and has an E26 base that is the equivalent to 75W traditional incandescent bulbs. This is certainly a big deal for most households where electricity bills are constantly on the rise.
It works through 2.4 GHz wireless networks making it compatible with most household routers. Using a wireless connection makes it easy to bring out the unique features that are available.

These include voice and remote control functions. By downloading the app Smart Life you can link your lights to Alexa and Google Home. This means you don't have to get up to press a button when changing the lighting in a room. Using voice control to adjust the settings is incredibly convenient and something that many people are choosing for their home.
The Smart Life app also gives you the option of controlling one light at a time or set up groups depending on which part of your home you want to illuminate.
With a plethora of settings, you can choose from one of the many colors, and even adjust its temperature and brightness to create the atmosphere you want.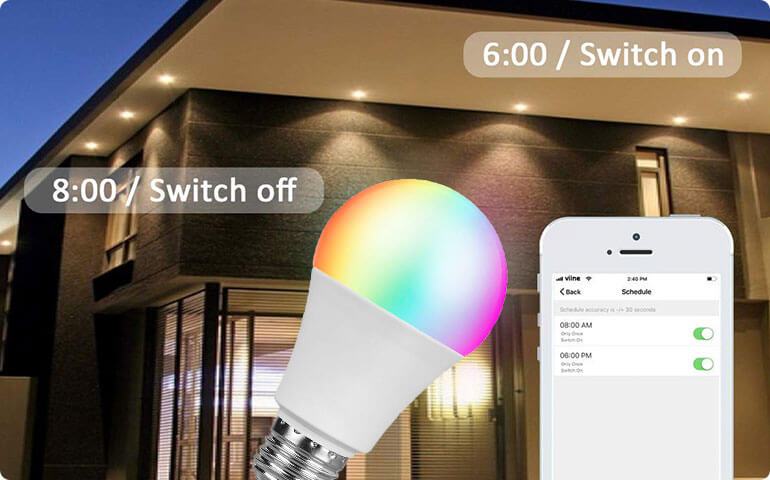 It even comes with different scenes to match the activity in the home. These include Party, Meeting Mode, Sleep, Reading and others meaning there is something to match a variety of moods. Each one can be adjusted to suit your personal preferences.
If you thought that was the end of the convenience then you would be mistaken. You can also use the SmartLight to schedule when you want the lighting in your home on and off. This can be changed depending on what days you need to use this function.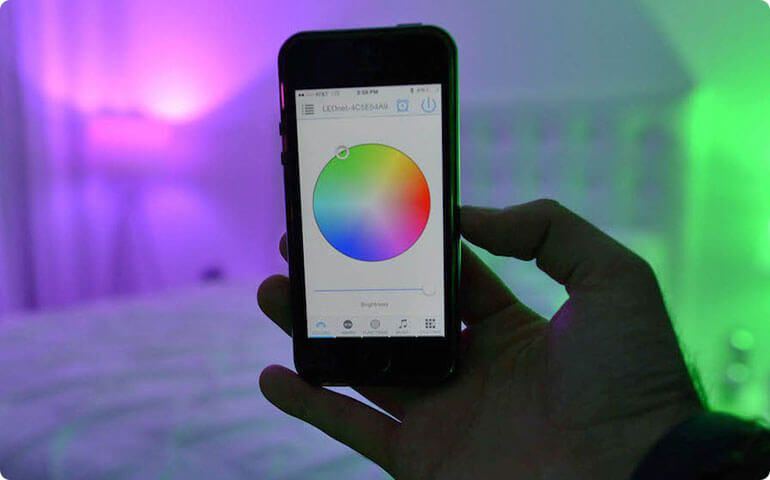 These bulbs are for anyone who values their time. Because they can be controlled by voice and remote, it prevents you from having to get out of bed to turn the light off. It also means you can dim the lights when you are watching a movie, or turn them on in the kitchen when you are carrying the dishes, and don't want to be looking for a switch in the dark.
They are also good for anyone who lives alone. If you don't like the thought of coming home to a dark house then you can make sure the lights are always on before you walk through the door.
The SmartLight is also great for anyone who likes to entertain. Because the customizable features include party lighting, they help to make any occasion more fun. With Christmas lighting settings also help to make that special time of year more festive for everyone.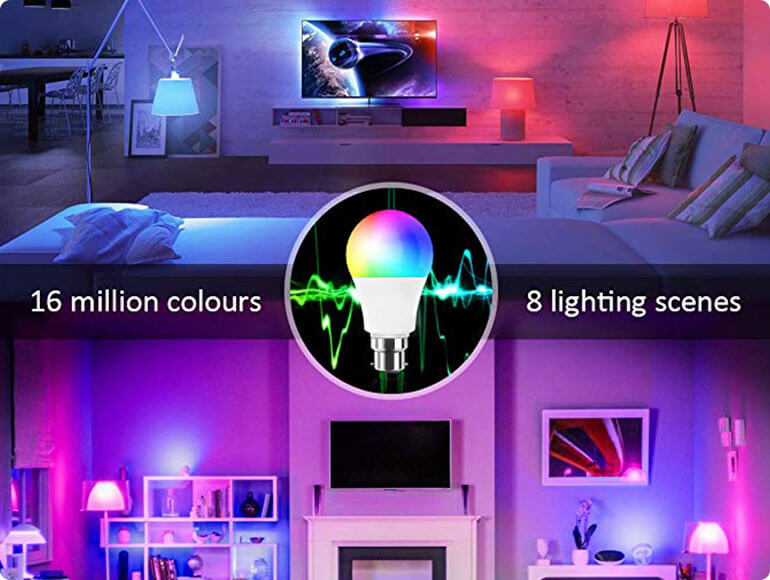 So, is the SmartLight As Good As It Sounds?
It really is. If you are looking to add some neat upgrades to your home, then these lights are one of the first things you should consider.
They add a level of convenience that is hard to rival and if you are already using the likes of Alexa in your home, then it is a must buy gadget. They are long lasting and made of quality materials.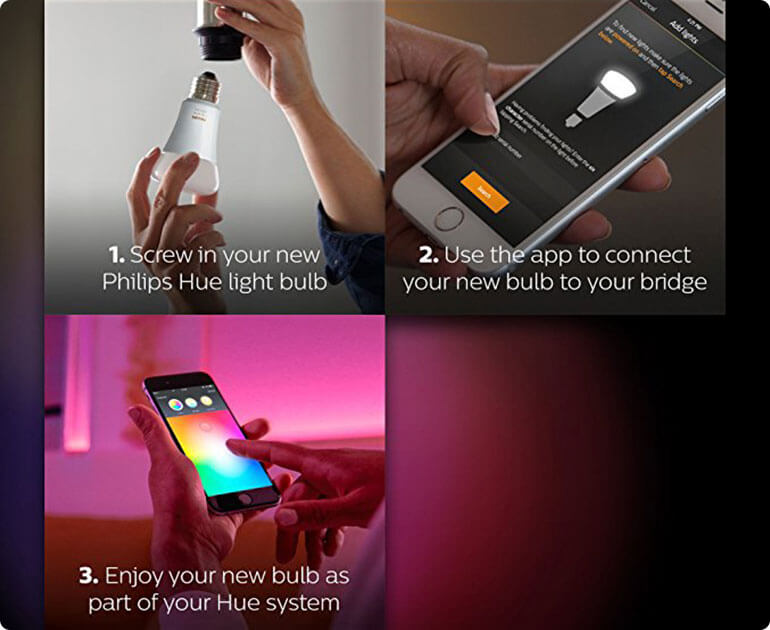 Some people like to buy multiple packs so they can use them in multiple rooms at once. Others buy more bulbs later once they have experienced the convenience of the SmartLights.
They take the same time to install as a traditional light bulb and once you have downloaded the Smart Life app you will have your customizable preferences set up in no time. Before you know it, your home will feel incredibly modern and will be the envy of your guests.
SmartLight is available for a limited time only, with exclusive offers and free shipping. Ordering is quick and easy, so take advantage of the great price by ordering yours today.